A simple, fast and accurate solution to remove deceased from your database.
Published death information is matched against your database in real time. We record over 90% of all deaths in New Zealand every day and you can run a match any time.

Clever software remembers your last run time so you never double check a match. Daily, weekly, monthly or annual checking tidies up your database in minutes and you will avoid insensitive or untimely communication, and save time and money!
"The NoticeMATCH team are always available and open to new ideas which are tailored to meet our business requirements. This made the implementation of the software so smooth. NoticeMATCH and the death notice summary service is an essential tool we use daily."
Joeline Carney, Client Operations Manager

"As a nationwide company it took us considerable time to manually check newspapers. NoticeMATCH has provided us with an efficient cost effective solution that gives us much greater coverage. The NoticeMATCH team are easy to work with; they came up with solutions and tailored software to meet our requirements allowing us to take advantage of the latest technology and as a result our systems and processes are much improved."
Noel Robson, AIMS Administration Team Leader
"As a charity dealing with cancer patients we needed a smart solution. NoticeMATCH has transformed our database management by freeing up resources and ensuring greater sensitivity in communications with members of our community."
Michelle Atkinson, Development & Special Projects Manager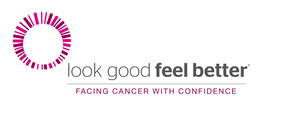 "The software gives us a greater catch (and match) of data, so we're not just manually searching the local papers. Our clients, like all other practices, do move from town to town and a death can be published anywhere. NoticeMATCH has proved to be ideal for a smaller practice like ours with limited resources."
Peter Richardson, Partner

Previous
Next
An important resource for any business that has a database to maintain.
Your business may have a legal, ethical or moral obligation toward the deceased or their family and we make it easy for you to be proactive and do the right thing.

Our unique algorithms match published death information against your database and we updated our records hourly. We also offer a speedy death notice summary service that helps you verify the deceased.

Avoid the avoidable and build better relationships with your customers today!